EcoEléctrica combined cycle power plant
We hold a 50% stake in EcoEléctrica, a company that generates power from natural gas in Punta Guayanilla, Peñuelas, in the south-west of Puerto Rico.
EcoEléctrica began commercial operations in 2000, becoming the first independent power producer in the world to integrate a liquefied natural gas import terminal with an electricity power plant and a seawater desalination plant.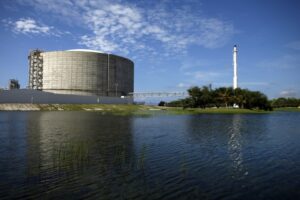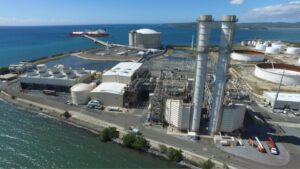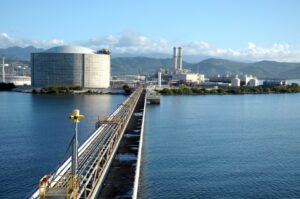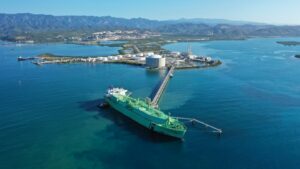 This power plant was the first project in Puerto Rico to produce power with natural gas and produces around 20% of the electricity consumed on the island.
The plant has a 540 MW combined cycle electricity generator that includes:
Two 180 MW gas turbines.
One 214 MW steam turbine.
A heat recovery system.
An electricity substation.
A 1,786-foot wharf that receives the ships carrying liquefied natural gas.
A tank capable of storing one million barrels of natural gas.
Two seawater desalination plants.
A tank for alternative fuels, such as propane and diesel.